The Research Experiences for High School and Undergraduate Students (REHU) program of the P50 Genes & Addiction NIDA Center for GWAS in Outbred Rats provided four participants an opportunity to conduct 10-week summer research projects with their mentors in three laboratories of the Center. In addition, REHU students attended journal club, wrote a research paper, and presented their work on the on-line symposium.
.............................................................................................................................................................................................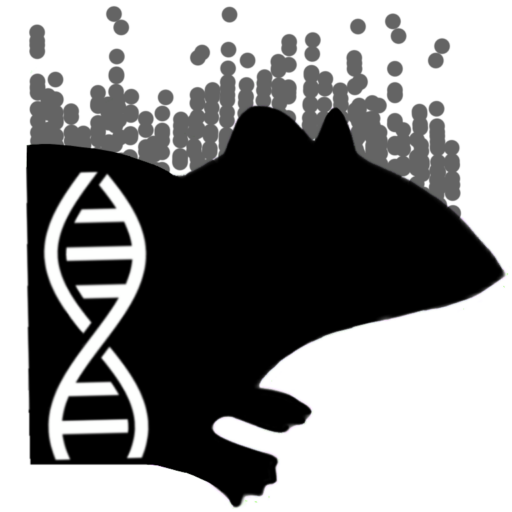 Alec Manzer. (Undergraduate, B.S Biochemistry; Minorin Computer Science, High Point University). Worked in Palmer Lab
He is dual biochemistry and computer science student, able to combine both of his skill sets throughout his work. He has been working on a pharmaceutical research project and he also is actively working as the database manager for the Office of Undergraduate Research and Creative Works on campus. He has spent the greater part of my free time learning more about Python and bioinformatics to be able to spearhead his research project.
---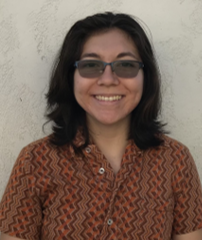 Cloe Moreno. (Undergraduate, Lewis & Clark College). Worked in Telese Lab
Psychology, with an emphasis on neurobiology, has always been a passion for her. She completed a class on the brain (Brain & Behavior), which focused more on the neurological aspects of behavior and helped her better understand the tools used in this type of research such as the fMRI, CT, and others; as well as learn about the neural circuitry of receptors and functioning of the brain. Her main academic and professional goal is growing at field of cognitive science research.
---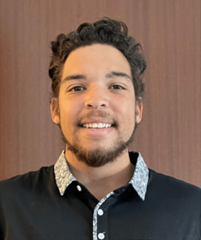 Elijah Lachman. (Undergraduate, B.S Neuroscience; B.A Chemistry, High Point University). Worked in: Meyer Lab
He is working in the Meyer Lab at University at Buffalo. In the Meyer Lab, he is beginning Pavlonian conditioning (PavCA) trials to determine whether psilocybin mushrooms aide in the extinction or decrease of nicotine use. He will be conducting this study using self-administration techniques that best model human use.
---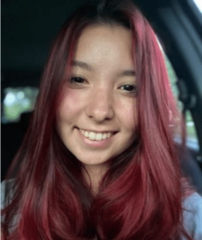 Esther Holmes. (Undergraduate, Emory University). Worked in: Meyer Lab
She is studying psychology at Emory University. " During the REHU program, I am looking at how addiction behaviors outlined by the DSM can be translated into animal models to achieve the best representation of addiction in humans". This study specifically looks at psilocybin as a treatment option for people addicted to nicotine. There have been a few human studies on this subject, but not any animal studies. She hopes that this study is the first stepping stone into treating people who struggle to quit smoking ore-cigarettes and hopefully prevent millions of unnecessary deaths.
---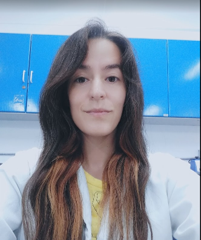 Karina Cerda. (M. Sc, Molecular Ecology and Biotechnology,
University of Baja California,Mexico). Worked in: Palmer Lab
She is currently working as a lab assistant at Dr. Abraham Palmer's lab, focusing on high-throughput sequencing methods for the genetically diverse rat population; responsible for DNA purification and sequencing library preparation. Her main research interests involve population genetics and the study of ecology and conservation by molecular tools. She is looking forward to continuing her studies in evolutionary biology and adaptation to changing environments subjects, using all the knowledge that she gets during the REHU program.
---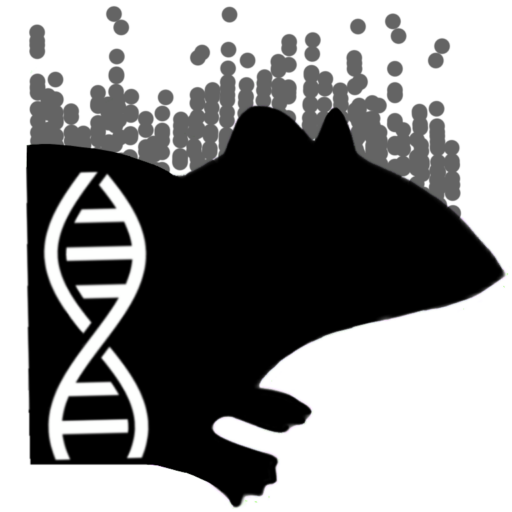 Kwynn Guess. (Undergraduate Research Assistant, Cornell University, Ithaca, NY). Worked in: Chen Lab
She were working on a variety of projects examining the impacts of environment and genotype on social organization in mice. She was primarily responsible for planning, organizing, and running behavioral trials every week of the academic term. She is particularly interested in learning how research labs work with and analyze genomes to understand the mechanistic bases of animal behavioral and physiological phenotypes.
---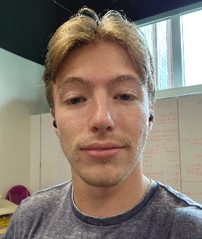 Scott Aaron Colton (B.S Science, Minor in Math, High Point University). Worked in Ideker Lab
I am a senior physics major that is detail oriented and experienced with customer and people service. Able to discover and communicate solutions to problems efficiently and effectively. I am a good event planner and inclusive leader.
---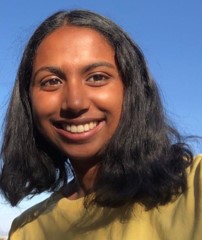 Mohini Iyer. (Undergraduate Minor in Psychology, UC San Diego). Worked in Deguglielmo Lab
A third year student at UC San Diego with interests ranging from neuroscience and psychology to computer science. A passionate and dedicated worker with experience working in both academic and professional laboratory settings, also she has experience in customer service, hospital care, and leadership. Pursuing a career in the medical field as a neurologist. The project she's working on investigates the correlation between individual differences in addiction-like behaviors related to alcohol use disorder(AUD) and the differences in the microbiome and metabolome compositions.
---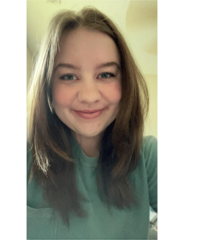 Olivia Harrison. (Undergrad, Double Major, Biology and Psychology with a concentration in behavioral neuroscience, University of Memphis). Worked in Chen Lab
I will be participating in two projects under Dr. Chen this summer. The first project will consist of reanalyzing old Ethovision video files into time bin data that will be compatible with the new data being collected. This will allow for all data to be put together in a large analysis. The second project will be assisting in brain dissections for the purpose of extracting brain region-specific RNA. My role will be to assist in the cryosecting the brains and extracting RNA using a robot.